The stereotype of Korea's pre-modern history is that it was steeped in Confucianism. A preference for boys was a common reason for women to have more children because according to traditional law, only male heads of household were allowed to conduct ancestral rites. If everyone followed these patriarchal rules, then where did the Korean spirit of women's revolt come from? How did women during Japanese occupation in the 1930s rise up as leaders of the anti-colonial movement? What explains the central role that strong-willed rural women leaders played in South Korea's economic boom?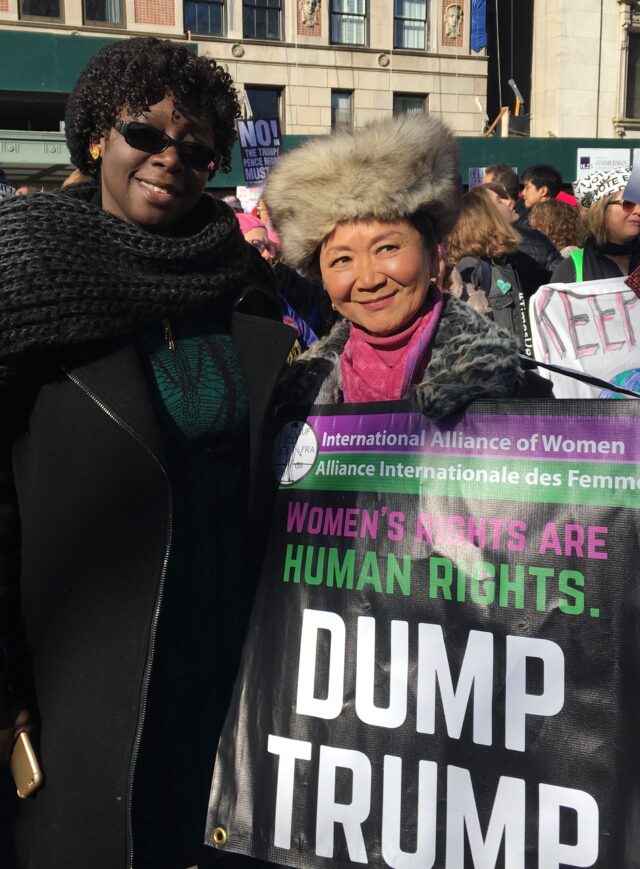 It turns out that patriarchal culture is much more fragile than we think. Beneath the veneer of patriarchal cultures lie cultures of resistance. Wherever men had power, women also created their own spaces of respect and influence. Anthropologists understand that cultures are very heterogenous and full of contradictions. That is how in the most dominant patriarchal cultures, we often find optimal breeding grounds for a powerful women's movement.
In a sense, powerful women living in a patriarchal society are also part of traditional Korean culture. The mother-in-law has been a strong political figure in the household, acting as the traditional midwife and holding the family purse strings.
However, strong women who exert influence in male-dominated societies are everywhere. As a UNICEF officer, I visited villages and poor urban communities in Indonesia, Thailand, Burkina Faso, France, Senegal, and India. In these and other countries known to have national laws that discriminate against women, I found that local women are often opinion leaders and custodians of modern as well as customary religious practices.
Blaming culture for women's oppression is problematic in societies where women are the culture bearers and the main strongholds of a community's cultural identity. Myrna Cunningham Kain, former chair of the UN Indigenous Peoples' Forum, defends culture as a development asset. At various UN forums, she has called for the UN to recognize and respect the cultural heritage and identity of rural women.
I'm concerned that too many recent UN reports about cultural norms categorically portray culture as a barrier to women's empowerment and full participation. Here is one example: "Cultural norms, care responsibilities, and security issues mean that women and girls face more difficulties than their male counterparts in gaining access to local and national markets and institutions" (E/CN.6/2012/3 p, 17).
It is true that traditions like female genital mutilation are perpetuated in the guise of respect for cultural traditions. It is also wrong for governments to hide behind culture as an excuse to be complacent about reforming discriminatory family laws that violate women's rights. At the same time, the oversimplification of culture as a problem does not advance our understanding of women's personal and collective resources. As a matter of accuracy, we should distinguish between harmful cultural norms and those that empower women.
If women have one lesson to teach about social change, it is this: where there has been a culture of oppression, there have always been custodians of hope. You only have to find them and let them speak.