Violence against girls includes crimes that threaten their mental and physical health. Children trafficked into prostitution are among the most vulnerable. Furthermore, in countries like Nepal, the AIDS epidemic is a serious threat to girls who are lured into prostitution. Fueled by booming tourism, the criminal trafficking of women and girls has driven more than 200 thousand women and children into sexual slavery. The most vulnerable are the members of remote hill tribes and lower castes, both of which provide a steady stream of sex workers into the market. In addition to sexual slavery at home, girls are sold as child brides across the border in India.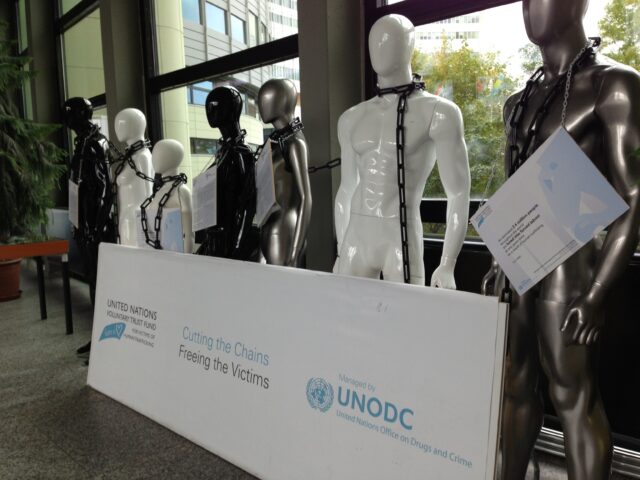 At a meeting of the Committee on the Elimination of All Forms of Discrimination Against Women (CEDAW), the secretary of Nepal's Ministry for Law and Justice Terth Man Shakya noted that his country's borders were difficult to patrol. He explained that the prostitution problem started when women from hill areas were brought to Kathmandu as housemaids. In hard times, employers released them from domestic work and turned them over to brothels. A bill to control trafficking was passed in 1986, making the offense punishable by 15 years' imprisonment, but the situation has worsened.
Child prostitutes are in greater demand than ever before because of the mistaken notion that they are less likely to be infected. Virgins are presented at high prices to brothel clients as AIDS-free. They are exploited, and many become pregnant. Abortion laws do not allow them to terminate pregnancies without parental approval, a condition impossible for these girls to meet. Thus, 14-year-old girls run the risk of bearing HIV-infected children or dying in childbirth.
The government has tried to take charge of the situation by gathering evidence. The first two HIV-positive cases among Nepalese women were identified in 1989. Since then, many more HIV-positive women have been identified in comparison to HIV-positive men. However, the rates of infection among children and girls in sexual slavery is almost unknown. With few hospitals and the high costs of detection, no one knows for sure how many child prostitutes will die from the virus.
CEDAW recommended that the Nepalese government enforce stricter laws to protect the rights of girls against rape, violence, and prostitution. The South Asia Association for Regional Cooperation (SAARC) Summit held in Kathmandu also introduced a convention on trafficking in girls and children. These measures, along with the recommendations of the UN General Assembly, are essential steps toward protecting the future of girls like those in Nepal. The international community must be alerted to the plight of these children whose daily lives are a gamble with violence surrounding AIDS.